Monday 1st February 2021
Walk:
Lower College Farm, Ox Hey, Ribchester, Ashmoor House, Pinfold, Elm House
Start Point:
Home
Grid Reference:
SD 614 373
Distance:
7.1 miles
Ascent:
360 feet
Time:
2.75 hours
Weather:
Sunny and mild
Comments:
As the weather had been very cold in the previous few days I was hoping that the ground would be frozen. There were some muddy sections but the fields weren't too bad to walk across. A pleasure to get out over fields and find some new footpaths.
St Wilfred's Church, Ribchester
A Roman Fort was set up in Ribchester . . .
to guard the crossing point of the River Ribble . . .
and the remains of the granaries . . .
can be found near the church
River Ribble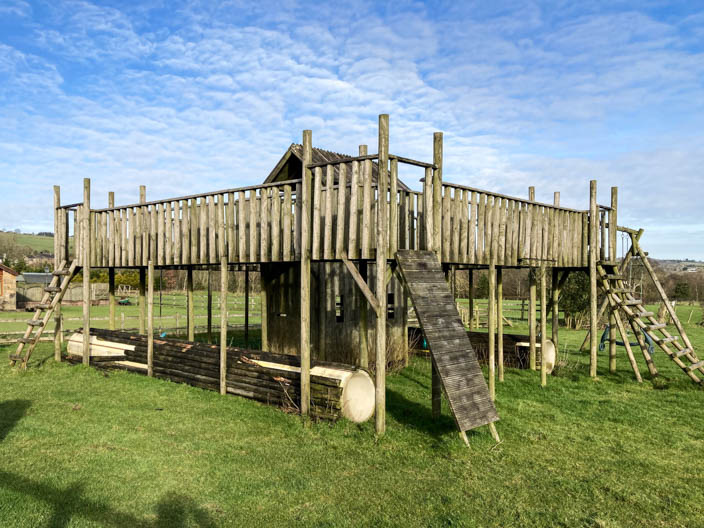 A child's playground . . .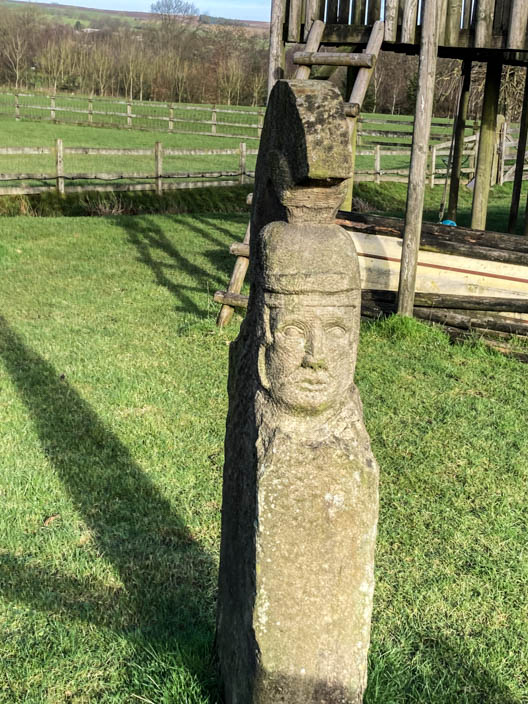 or a fort guarded by a Roman soldier?