The Ring of Kerry is a scenic route along the coastal strip around the Inveragh Peninsula, the largest peninsula in south-west Ireland. At 106 miles long, it starts in Killorglin and, travelling in an anti-clockwise direction, passes through Glenbeigh, Caherciveen, Waterville, Sneem and Kenmare, with specific sights of interest in each location. The diversion onto Valentia Island is well worth adding on to this route.
There were intermittent heavy showers as we drove around this route but, fortunately, whenever we wished to stop the rain also cleared up. Whilst it was an enjoyable drive with some excellent views I didn't feel that it lived up to its reputation of being one of the best drives in Ireland. In fact, our tour of the Beara peninsula the following day was much preferred. We took the detour onto Valentia Island, and the 'Skellig Experience', just over the bridge, was certainly worth a visit. Unfortunately views of The Skelligs, back on the mainland, were restricted by a sea mist. Passing through Waterville we took time out to meet up with Charlie Chaplin before diverting from the route again to visit Staigue Fort, an Iron Age Fort.
Scroll down to see some of the places and features en route
Caherciveen Cathedral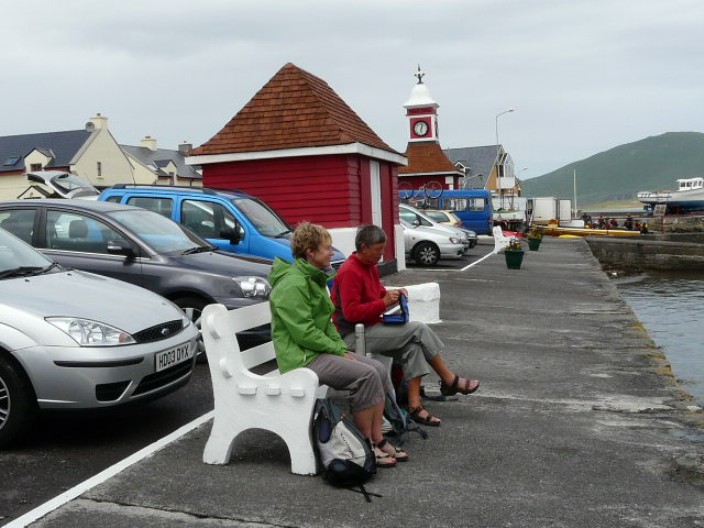 Knightstown Harbour on Valentia Island . . .
where we watched a party of school children making the most of a day out
The ferry between the Island and the mainland . . .
took very little time to unload . . .
pick up new passengers . . .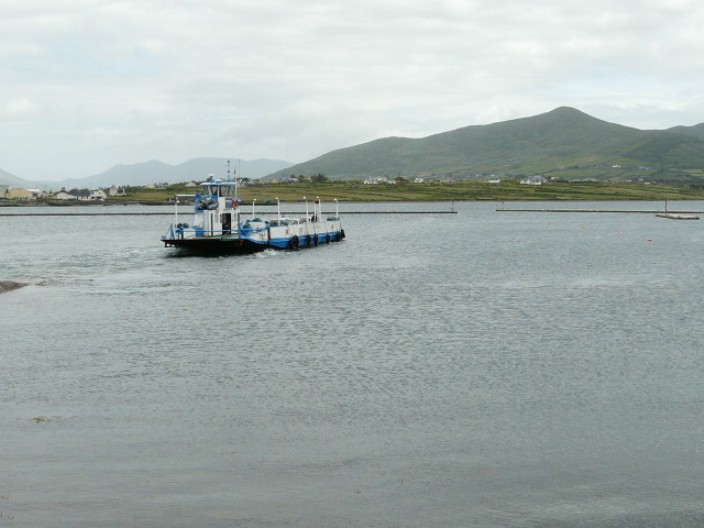 and set off again
The north coast of Valentia Island . . .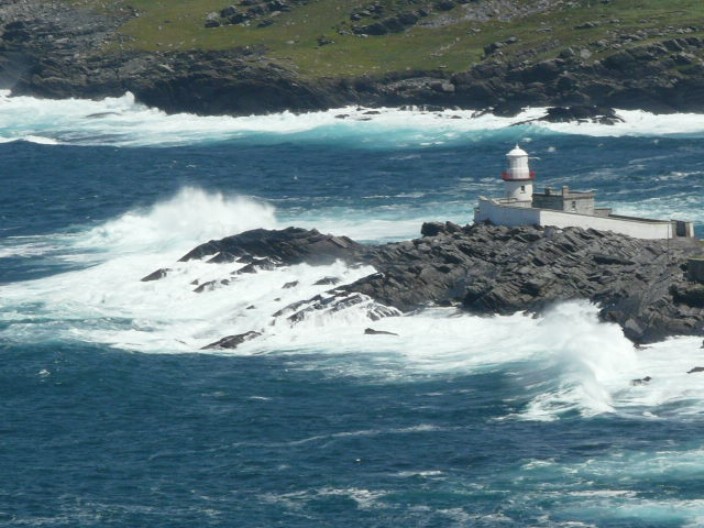 provided great views near the lighthouse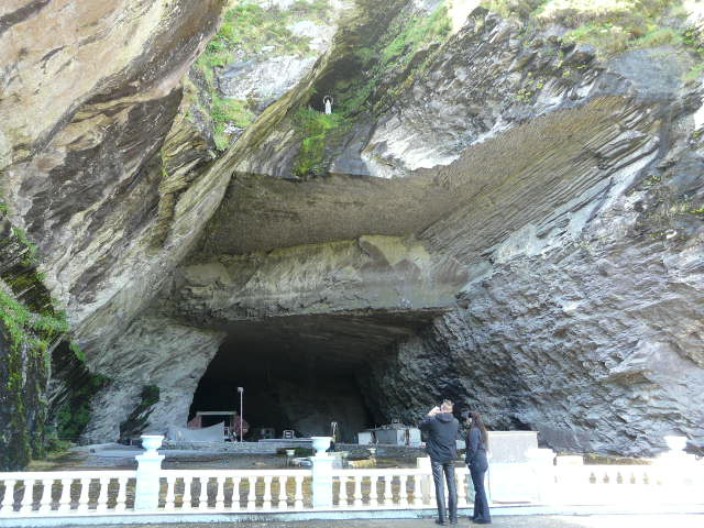 Built into the Valentia Slate Quarry . . .
is a most unusual grotto . . .
containing a statue of the Virgin Mary
Amazing cliffs at the . . .
Skelligs lookout . . .
but unfortunately the islands were shrouded in mist
Great Skellig, also known as Skellig Michael, with a sixth-century Christian monastery perched on a ledge close to the top
Little Skellig which is closed to the public, holds Ireland's largest and the world's second-largest Northern Gannet colony, with almost 30,000 pairs
The introduction to a very famous chap . . .
who is instantly recognisable . . .
by his distinctive pose (not easy to replicate)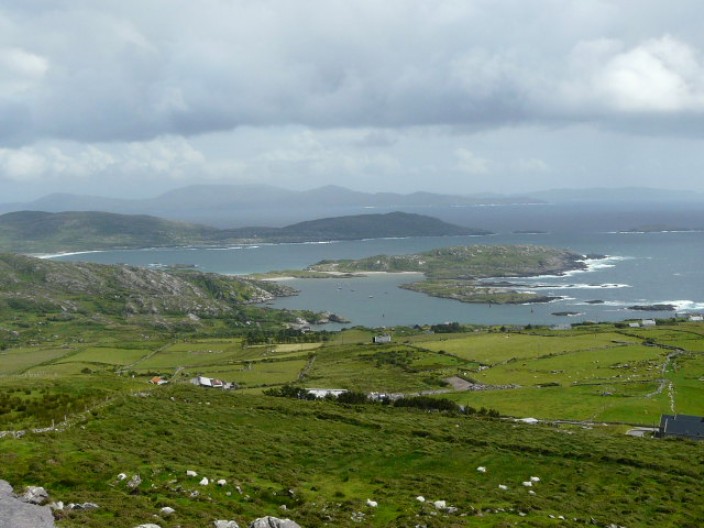 The view from the Coomakista Pass
The ruins of Staigue Fort . . .
with its narrow entrance . . .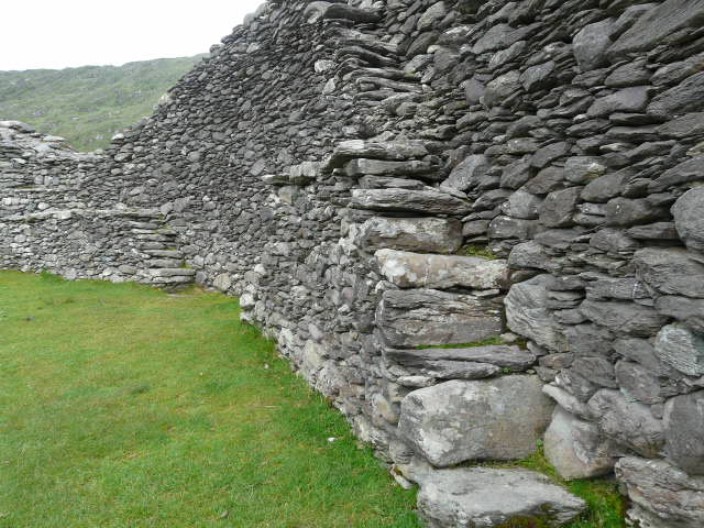 and precarious staircase . . .
makes more sense when you check out the information board