Sunday, 13th May 2018
Walk:
Pennine bridleway, Middle Peak Quarry, Wirksworth, Bolehill, Black Rocks
Start Point:
Middleton Top
Grid Reference:
SK 275 551
Distance:
7 miles
Ascent:
980 feet
Time:
4.75 hours
Weather:
Sunny spells
Comments:

After making our way into Wirksworth we spent time exploring the inside of St Mary's church where there are a number of ancient artefacts. A climb then took us up to the wireless mast and trig point before reaching Black Rocks and some great views.
St Mary's Church . . .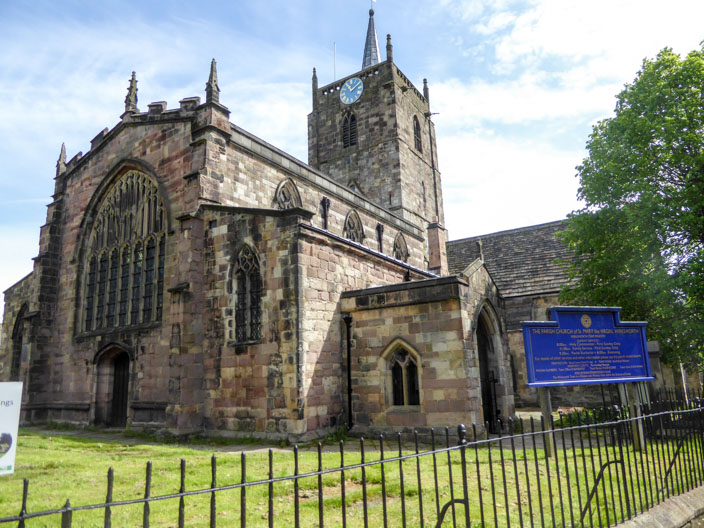 is kept open every day in daylight hours
The stone coffin is just waiting . . .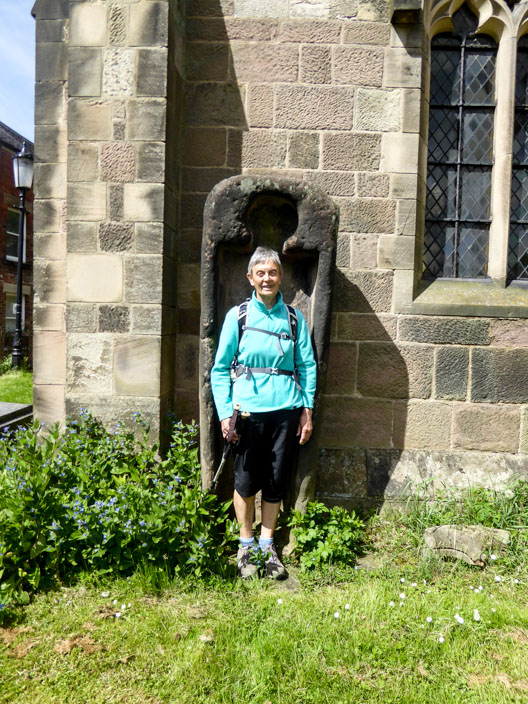 for us to try it out for size
The Wirksworth Stone, dated 700-900AD, is thought to be the lid of the tomb of Betti, one of the four missionary priests from Northumberland who came south in 653 AD. The carvings are thought to represent, from left to right top row: Christ washing the disciples feet, Crucifixion, The Blessed Virgin Mary being borne out for burial, Presentation of Christ in the Temple and from left to right bottom row: The Descent into Hell, The ascension of Christ, Annunciation, Mission. The right hand side of the panel is partly missing.
Norman cauldron type stone font
The quality of light and space allows the observer the experience of
a constantly changing set of intersecting spaces and views
Pulpit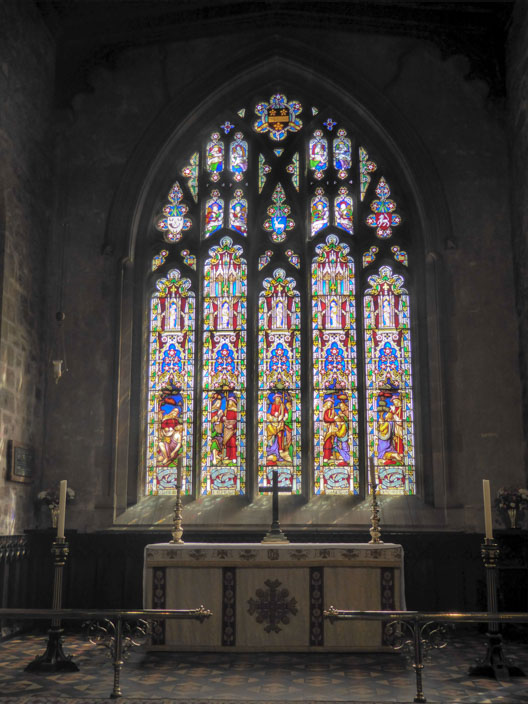 East window
Gritstone 16th centry chest tomb of Anthony Lowe
Fragment of Saxon stonework depicting a lead miner which is called T'owd Man of Bonsall, is embedded in the wall of St Mary's Church.
Tapestry
North choir aisle window
16th century alabaster coffins, one of which is that of Anthony Gell
who gave his name to the local school
Climbing up from Bolehill . . .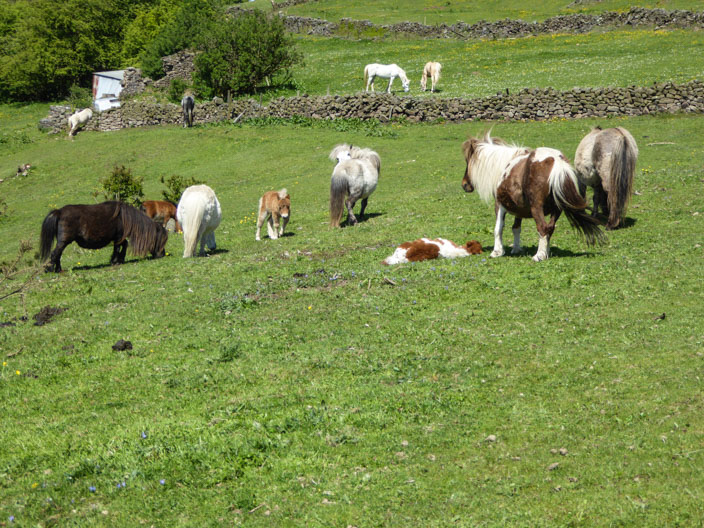 we spotted a herd of very small ponies . . .
which may be miniature shetland ponies . . .
but one youngster seemed to be rather tired
Looking back over Wirksworth . . .
before we reach the trig point . . .
to pose for a photo
Arriving at Black Rocks . . .
which is a weathered outcrop of Ashover grit
Weathered rocks . . .
fuel the imagination . . .
and overlook fabulous views
Black Rocks was mined for lead and the scree slope now leads up to the summit
The Pennine bridleway . . .
takes us back to the car park