Tuesday, 15th May 2018
Walk:
Upper Town Lane, Cowley Knoll Farm, Clough Farm, Cowley Knoll, Clough Wood and return
Start Point:
Birchover
Grid Reference:
SK 239 621
Distance:
4.2 miles
Ascent:
Little
Time:
2 hours
Weather:
Sunny
Comments:
A short stroll to see the bluebells in the local woods. They were just past their best but they were splendid in their profusion.
Once we had reached . . .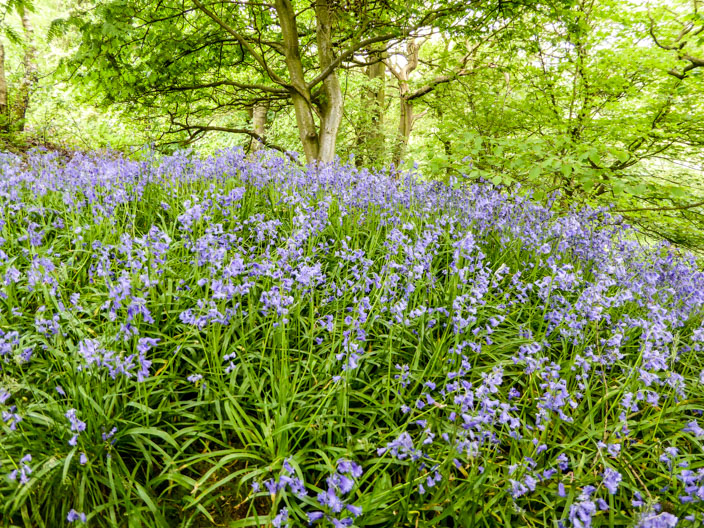 the woodland . . .
the bluebells were in such profusion . . .
that it wal impossible to decide which to photograph
Signs of past activities - smelting iron ore
Then we reached another area of woodland . . .
and even more bluebells
Time for group play . . .
as the lambs gambolled back and forth . . .
bounding over one another