Monsal Dale
Thursday, 18th April 2013
| | |
| --- | --- |
| Distance: | 7 miles |
| Total Ascent: | 1,200 feet |
| Time: | 3.5 hours |
| Weather: | Sunny spells and still a strong wind in exposed areas |
A pleasant walk took us from Ashford in the Water through fields and along a stony walled track to Monsal Head. After enjoying the views we dropped down to cross the viaduct and descend to the banks of the River Wye. The Victorians, led by Ruskin, were unhappy about the viaduct being built as they felt that it was an ugly and intrusive structure. The viaduct was part of the Bakewell to Buxton section of the Midland route from St Pancreas to Manchester which opened in 1863 and closed in 1968.
A good grassy track took us alongside the river and through woodland to cross the A6. From here we climbed through trees and contoured across a steep slope before dropping down to the banks of the river again. We eventually reached Sheepwash Bridge which we crossed to return to the car.
Scroll down to see photos of the walk
Looking into Upperdale . . .
and Monsal Dale from Monsal Head
One of the six tunnels . . .
on the Monsal Trail
A picturesque scene as the River Wye . . .
meanders under the viaduct into Monsal Dale . . .
from where there are good views back to the viaduct
A series of concrete steps . . .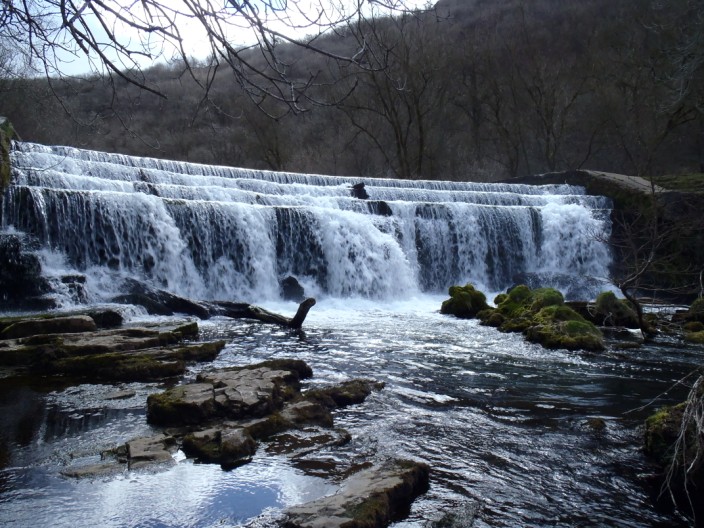 form an impressive weir
The disused mill was once used for crushing bones for fertiliser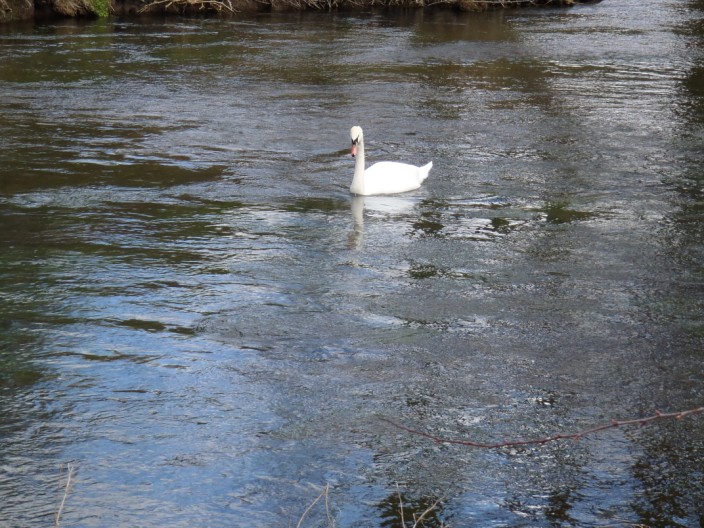 A lone swan enjoys the sun
Sheepwash Bridge . . .
with an adjoining area for the sheep . . .
and seen again from the opposite side
Re-entering Ashford in the Water