The Great Ridge
Monday, 15th April 2013
| | |
| --- | --- |
| Distance: | 10 miles |
| Total Ascent: | 2,540 feet |
| Time: | 5 hours |
| Weather: | Sunny for much of the day. Still a very strong wind but not cold |
We started off with an easy walk through Castleton and across fields to Hope. After gradually ascending from Hope we began to climb more steeply across open pasture for the final pull up onto Lose Hill, made all the more difficult by the strong facing wind. A very pleasant walk took us across the ridge via Back Tor to Hollins Cross where we stopped for lunch. Continuing on to Mam Tor we had good views into the Edale Valley with Kinder Scout beyond. Our initial descent took in the disused road where landslips made it impassable to traffic. Fields then took us back into Castleton.
Scroll down to see photos of the walk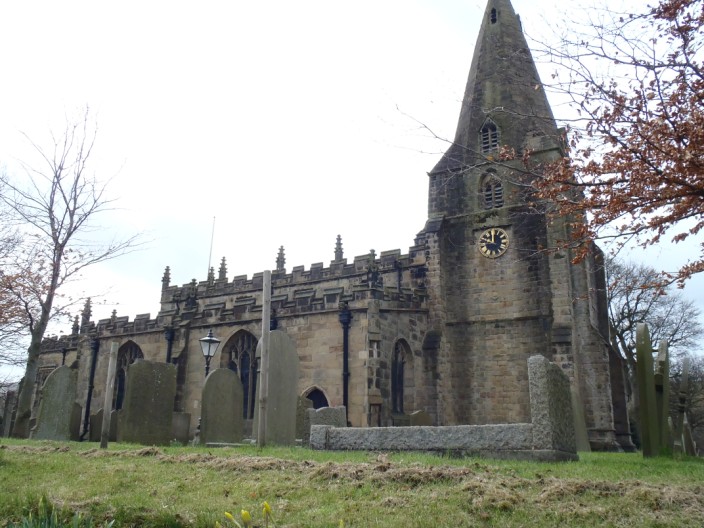 St Peter's Church, Hope
Beginning the climb over open pasture to Lose Hill . . .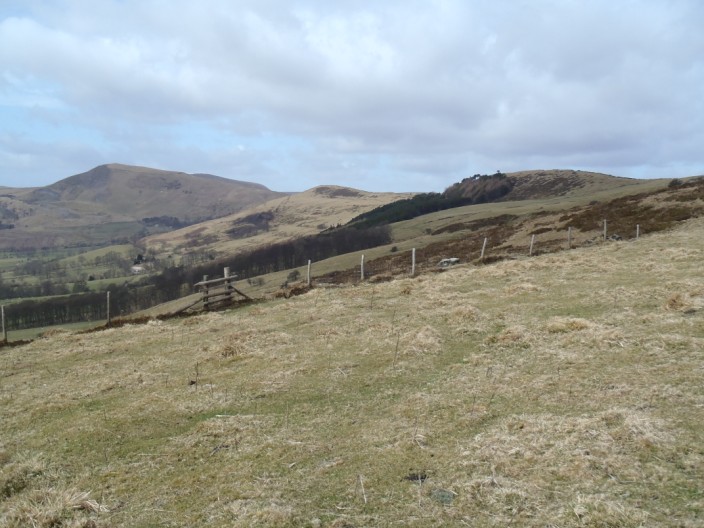 with Mam Tor to our left, joined to Lose Hill by The Great Ridge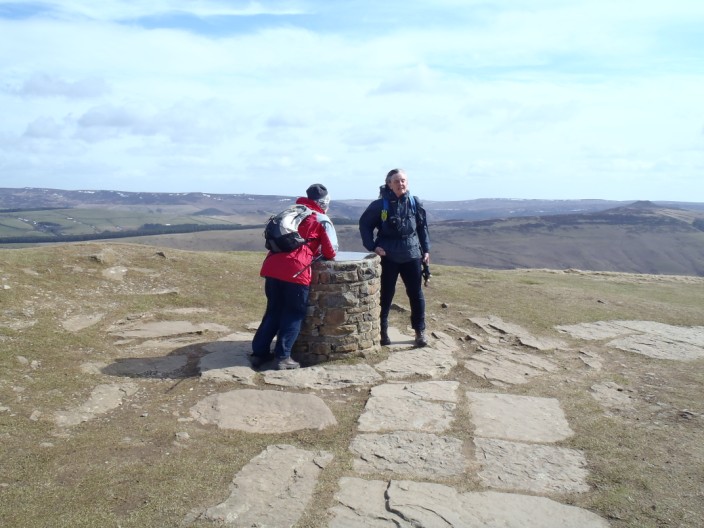 The wind is even stronger . . .
when we reach the summit . . .
of Lose Hill
Leaving the summit behind . . .
we heaqd out along the ridge
Fom Back Tor . . .
with its seemingly lone pine . . .
the steep descent is a little tricky in the wind
Looking back up to Back Tor . . .
the 'lone pine' no longer stands alone
Looking over Back Tor to Lose Hill . . .
and ahead to Mam Tor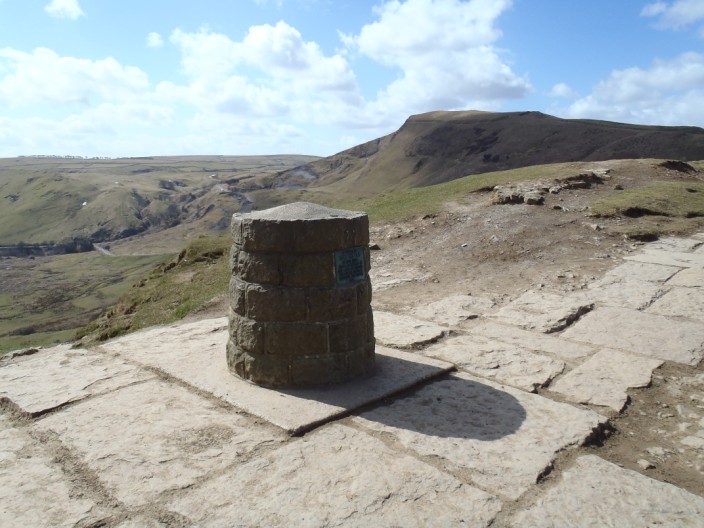 But first we stop at Hollins Cross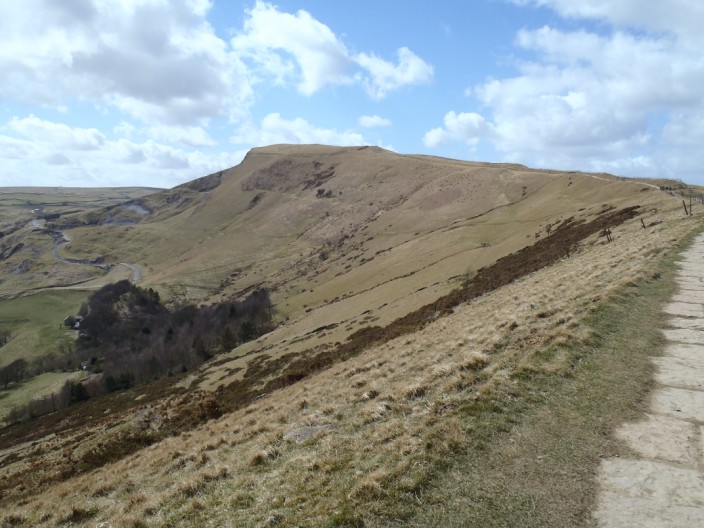 Following the paved pathway . . .
the line of the outer wall of the iron age fort is visible
From Mam Tor there is a good view back along the ridge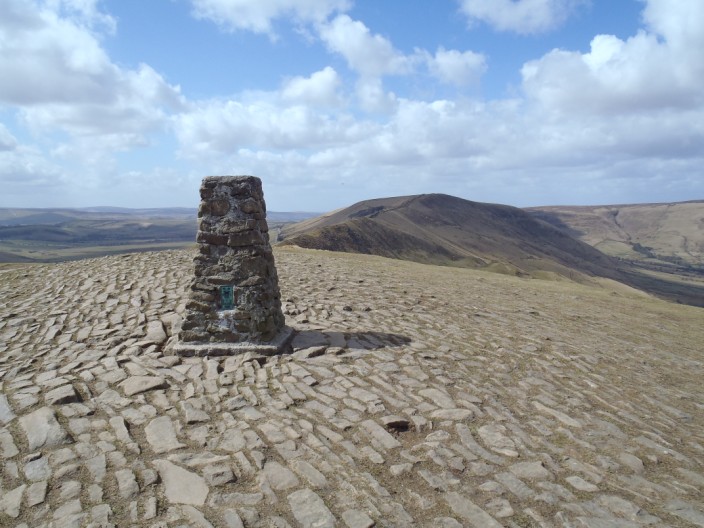 The cairn is surrounded by cobbles inset by . . .
a number of symbols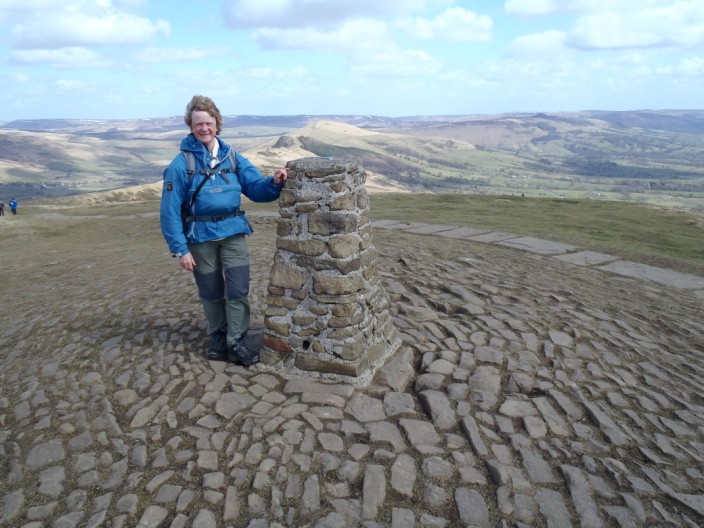 One for 'the album' at the cairn . . .
and across Edale Valley to Kinder Scout
Leaving the summit behind we find an image of what the fort may have looked like
Walking on the disused road . . .
we can see where the landslip occurred . . .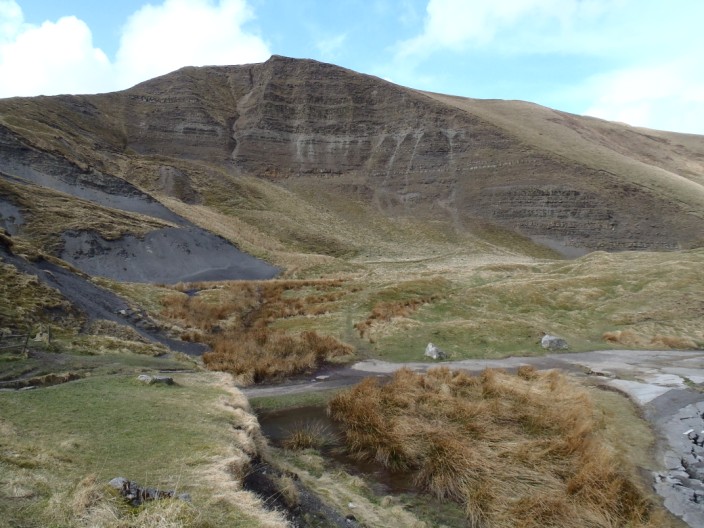 in the seventies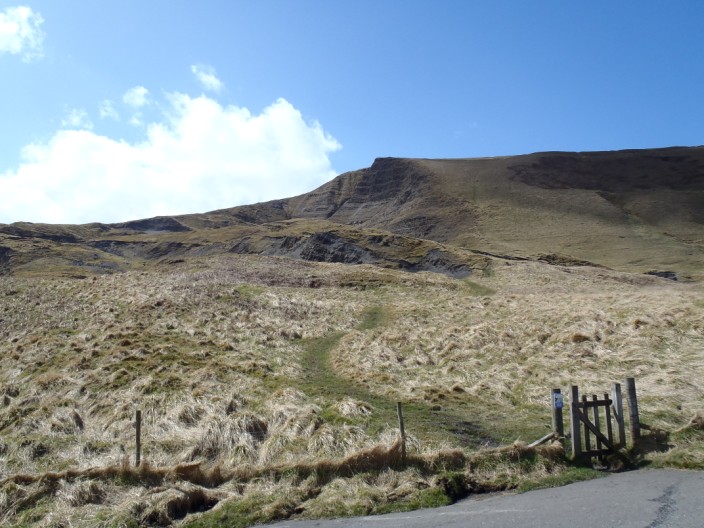 The area in front of Mam Tor is known as Little Mam Tor
Odin Mine . . .
with its own information board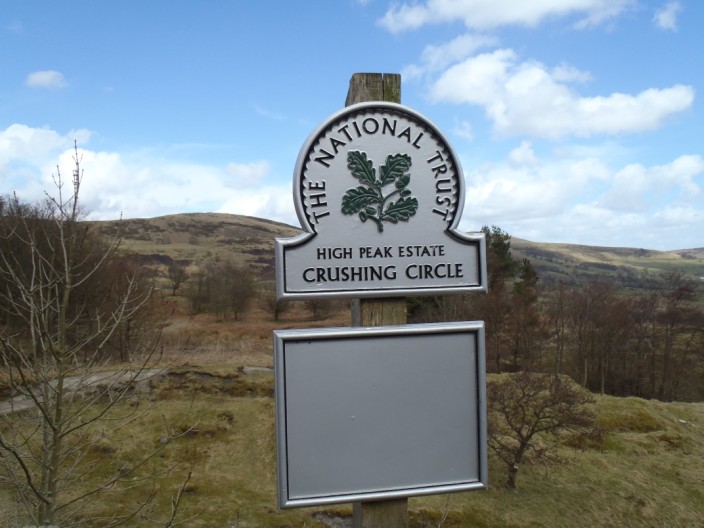 Nearby we walk past . . .
a crushing circle . . .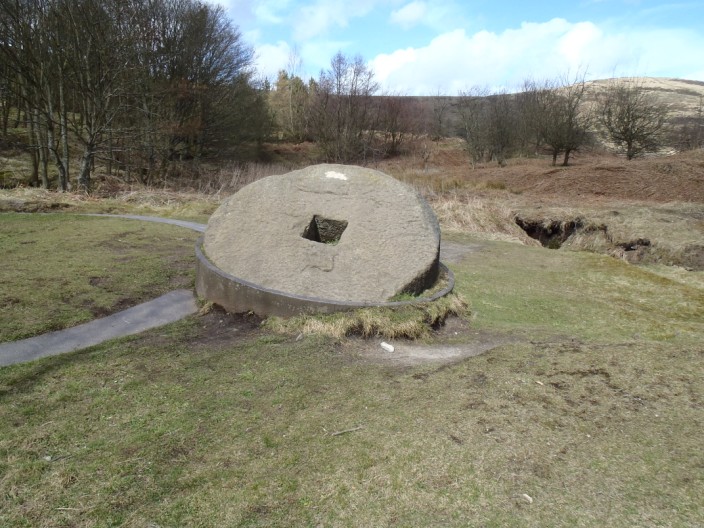 with what looks just like a millstone