Wednesday, 4th February 2009
Day 3: Seaton to Sidmouth: 10.5 miles, 3,170 feet, 5.25 hours
To make the use of local transport easier we took two buses to Seaton so that we could walk back to Sidmouth and again catch the 5pm bus to Exmouth. This meant that it was 11.35 when we started our walk. This was a real 'roller coaster' section with many 'mouths' to be navigated. The views were just as good as the previous day but with an overcast sky and a fairly tight time schedule, not as many photos were taken.
Looking ahead the cliffs are completely different to those we encountered yesterday . . .
but looking back to Seaton we realise that there are still some red cliffs around . . .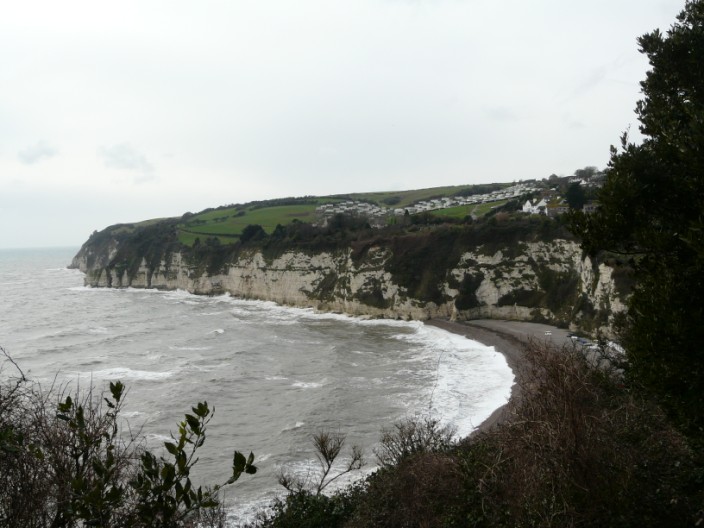 and yet another caravan park sits above the cliffs
Once a smugglers' haven . . .
Beer is a typical example of a beautiful, unspoilt Devon fishing village
Approaching Under Hooken . . .
we wonder just where the path is heading . . .
but soon realise . . .
that it is making its way down the cliff face . . .
with some steps to aid our descent
On the way there are many shots . . .
of impressive cliffs . . .
that are just too good to miss
Climbing up the opposite side of Branscombe Mouth . . .
we can see the caravans that we had walked beside
A quick stop for lunch - the best vantage point we could find today!!! . . .
then it's down to the trees and up the other side . . .
only to head down again to Weston Mouth . . .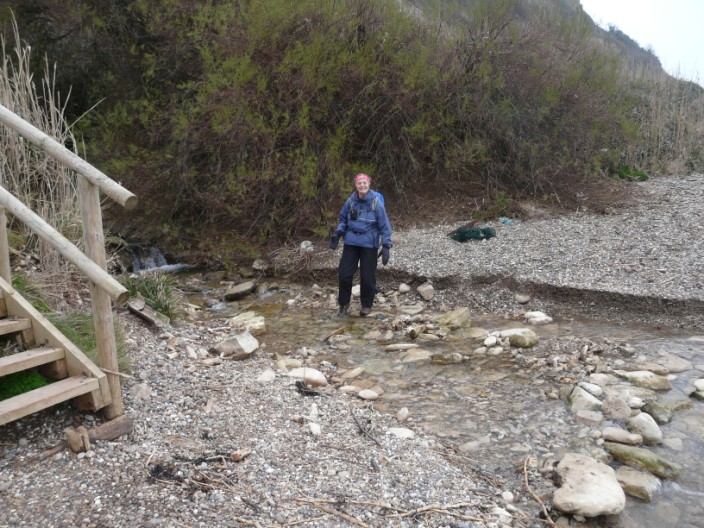 and give the boots a quick swish in the stream
Quite a climb from the 'mouth' . . .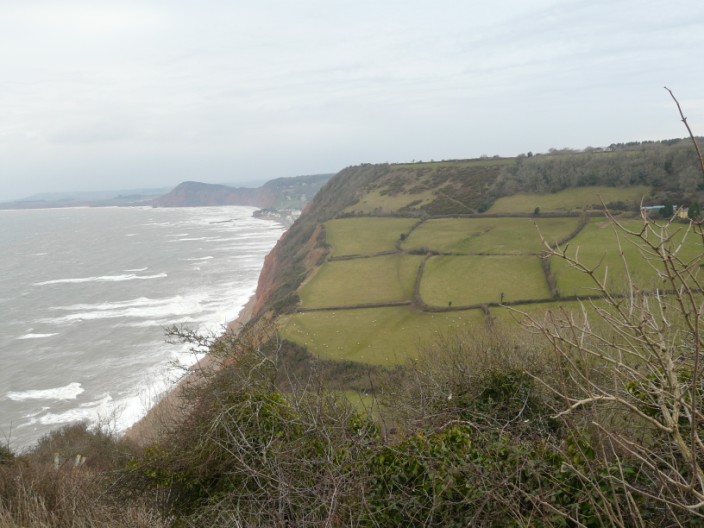 and Sidmouth finally comes into view - but still more 'ups and downs' to navigate!!