West Highland Way and Ben Nevis
Day 1: Milngavie to Drymen, 12 mls, 740 ft
We left Milngavie at 9.30am and walked initially through Mugdock Park where there were numerous dog walkers. This was followed by 4 miles on a disused railway and 2 miles on a road. We had a couple of light showers but only needed umbrellas. After exploring Drymen we had a half mile walk to the B & B, Bramblewood, which was quite an upmarket establishment and to be recommended to others. The owner gave us a lift back into the village where we had dinner at the Winnock Hotel.
Ready to start the walk - only 95 miles to go!
Another view of the clock in the precinct seen the previous evening
Time for a rest before we start?
Walking through Mugdock Park - frequented by many dog-walkers
Strathblane Hills
Dumgoyne and Dumfoyne, near the distillery (Bill would have stopped here!)
Signs of things to come - long straight roads!
A clump of daisies to brighten the path . . .
zooming in
Instructions to open the gate??!!
No - not someone's front garden - just a nicely mown patch of ground en route!
The mandatory poppies - to remind Marie of home . . .
taking a closer look
Sandstone Cottages at Gartness . . .
make an interesting feature . . .
with a beautiful display of lupins
A clump of Red Soapwort . . .
followed by colourful rhododendrons . . .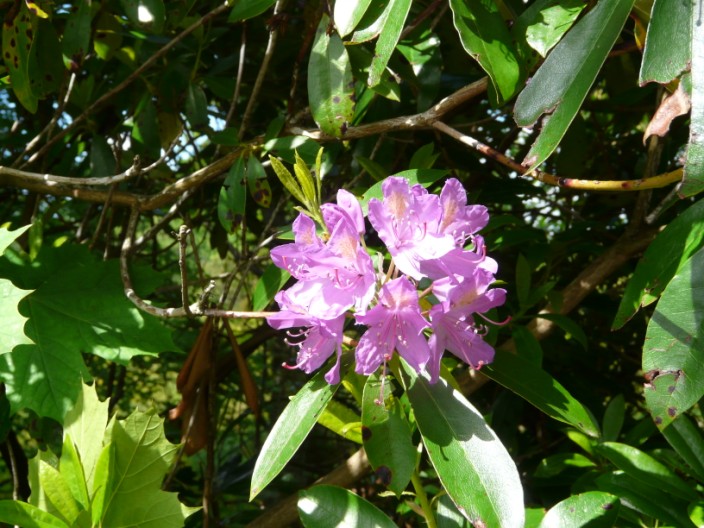 worth a closer look
What's for afters?