West Highland Way and Ben Nevis
Day 2: Drymen to Rowardennan, 14 mls, 2,054 ft
Again our friendly host gave us a lift back to the route which was a mile from the B & B. We enjoyed the climb up Conic Hill which is on the line of the Highland Boundary fault, a massive geological fracture separating the Lowlands from the Highlands. The views over Loch Lomond were glorious and the camera was running hot! From the top Balmaha looked most inviting and we were certain we would find an ice cream shop! Following an interesting descent - off the steep end - we quickly reached Balmaha and the anticipated ice cream. The next part of the route was mainly through forest with some glimpses of the loch. We stayed at the Rowardennan Hotel and with no other establishments close by decided to eat dinner in the bar -not one of our best choices!
Heading towards Conic Hill - and looking forward to a bit of climbing
The route up the right hand side can be clearly seen . . .
but we find time for a breather before we head that way
On the way up we are treated to some fine views of Loch Lomond, looking south . . .
and north . . .
and more irresistible shots as we climb higher
Now could that be Ben Lomond (not on our itinerary)?
The line of islands follows the Geographical fault which runs across the width of Scotland from Kintyre to Stonehaven, just south of Aberdeen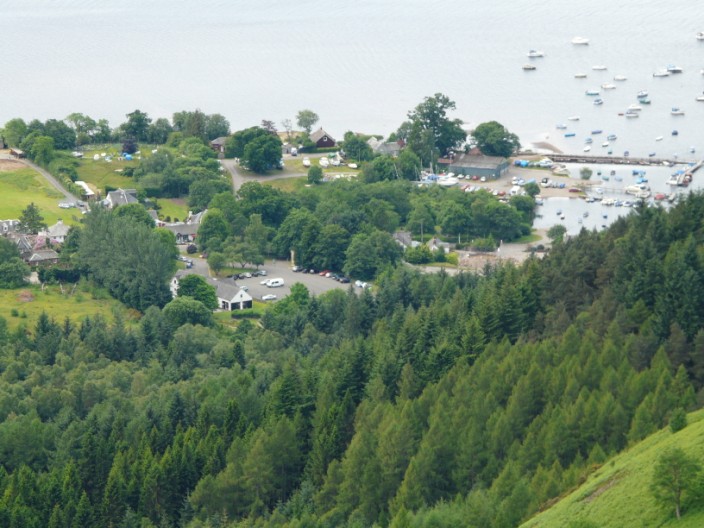 Zooming in on Balmaha from the top of Conic Hill . . .
and to the harbour Inchcailloch Island
Relaxing on the summit as we enjoy a coffee break and great views . . .
but all too soon it is time to move on
Safely down following an interesting descent
Did you remember to bring your Teddy Bear?
We find a spot on the shore to try to avoid the dreaded midges . . .
and enjoy the view over the water . . .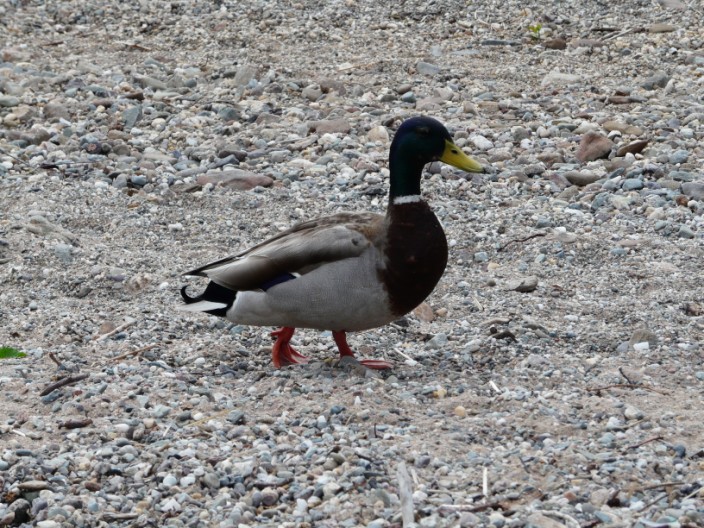 whilst watching the antics of the local bird population