West Highland Way and Ben Nevis
Day 6: Kingshouse to Kinlochleven, 9 mls, 1,427 ft
A more leisurely start today as we didn't have far to walk (especially compared to yesterday). This was a more interesting walk but the Devil's staircase was nothing more than a zig-zag path up the side of a valley. There were good views of the surrounding mountains and Blackwater Reservoir. Arriving early in Kinlochleven we visited Ice Factor - time to browse and watch climbers before heading for the B & B at the opposite end of the village. On arrival it turned out that the hostess was an avid collector of ornaments - they were everywhere - display cabinets, window ledges, fireplace, etc, etc. In the room there were teddy bears on the beds and a doll on the chair – these were banished to the cupboard for the night!
Looking from Kingshouse to the entrance to Glen Coe with Buachaille Etive Mor on the left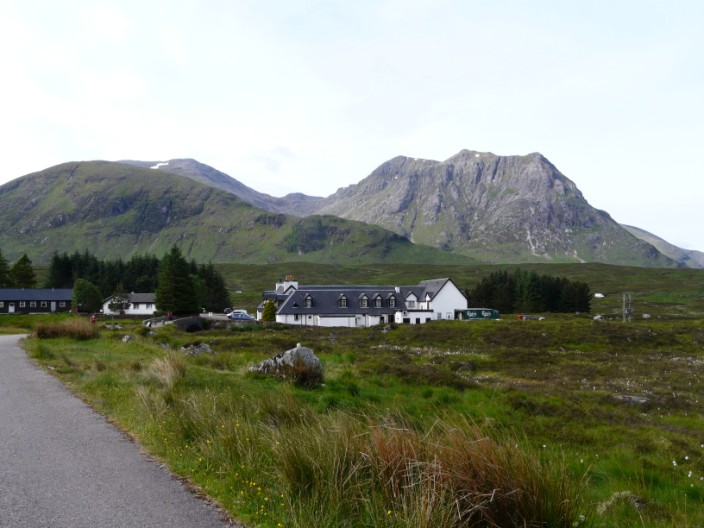 Looking back to Kingshouse, the ski area being in the distant centre
Half way up Devil's Staircase
Top of Devil's Staircase with Buachaillie Etive Mor behind the cairn
Taking a break at the top
Surprised to find a clump of wildflowers
Ben Nevis and The Mamores
and again - with walkers
Blackwater Reservoir
Trip, trap, trip trap . . .