West Highland Way and Ben Nevis
Day 7: Kinlochleven to Fort William
The breakfast at Edencoille was about the best we had on the walk with a great variety of fruit for continental breakfast, along with cold meats and cheeses, etc. It rained on and off during the day but more heavily for the last hour. The route was yet another tedious military track for much of the way and there was a long road walk at the end. The highlight of the day (apart from the finish) was a tree felling machine which uprooted or cut a tree, stripped the branches and bark and cut it into shorter sections. The B & B, Guisachan, was quite comfortable and had a lounge with a bar and it wasn't far to walk into the shopping centre to find a suitable venue for a celebratory meal.
Kinlochleven
Loch Leven
There's water in the waterfalls today!
Another cheeky chaffinch . . .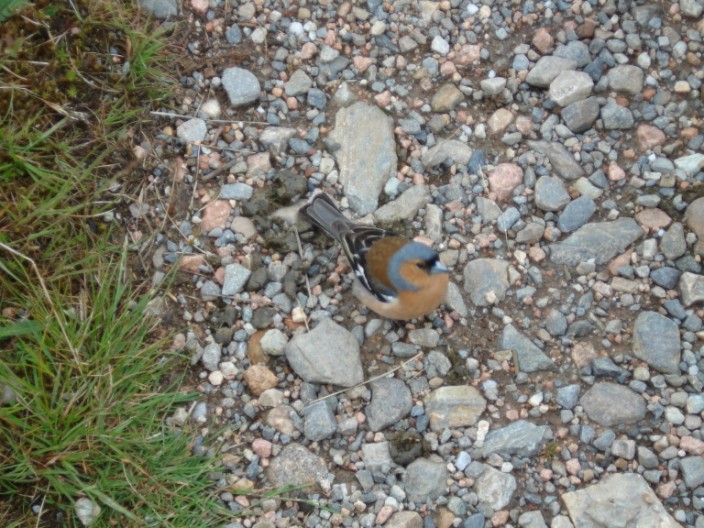 thinking about colour co-ordination
A tree felling machine chops the trees down and strips the branches and bark off all in one operation
Ben Nevis in cloud - is this an omen for tomorrow?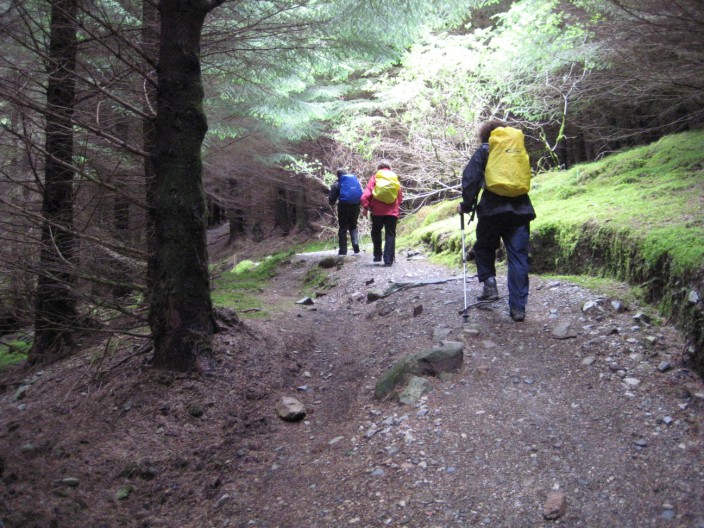 Nearly at the end
Finally there . . .
even if it is raining!
Celebratory meal