Thursday, 11th January 2018
Walk:
Barley, Lower Black Moss Reservoir, Aitken Wood Sculpture Trail, Lower Black Moss Reservoir, Barley
Start Point:
Barley car park
Grid Reference:
SD 823 403
Distance:
3 miles
Ascent:
400 feet
Time:
2 hours
Weather:
A calm day with a little sun
Comments:
Another visit to Aitken Wood to try to find the plaques and sculptures that I missed on Monday. Still had problems matching the positions to the map - then found out that they have redone the circuit and things have been moved!!! Picked up a new map that made more sense from The Cabin.
Spirits of the Wood
Sleeping bat
Jane Bulcock, accused of plotting to blow up Lancaster Castle -
would have needed some slow matches and fuses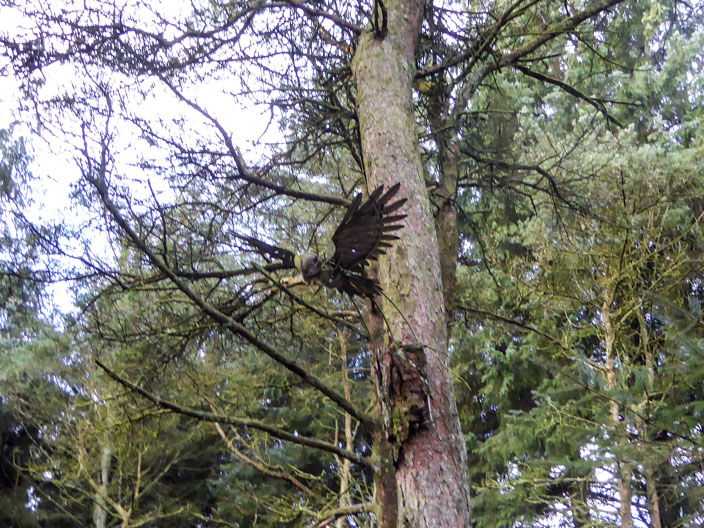 Owl
Heading back out of the woods . . .
Luna takes a good look at the route
Light and shadow on Pendle Hill, with a little low cloud on top