Wednesday, 30th December 2020
Walk:
Tan Yard Lane
Start Point:
Home
Grid Reference:
SD 614 373
Distance:
0.6 miles
Ascent:
93 feet
Time:
25 mins
Weather:
Cold and Clear
Comments:
After spotting a briliant sunrise from my bedroom window a quick walk along the farm track near my house took me to a vantage point for some photographs. Returning down the same track gave me time to focus on the frosty undergrowth.
A couple of minutes from the house I get my first shot
One minute and 41 secs later I find a better spot . . .
where I got a second shot . . .
and a third one within the next minute
A brisk four minute walk up the lane and I have a view over the Spade Mill Reservoirs . . .
but it only takes another minute . . .
for the colour to be disappearing.
Walking back down the lane . . .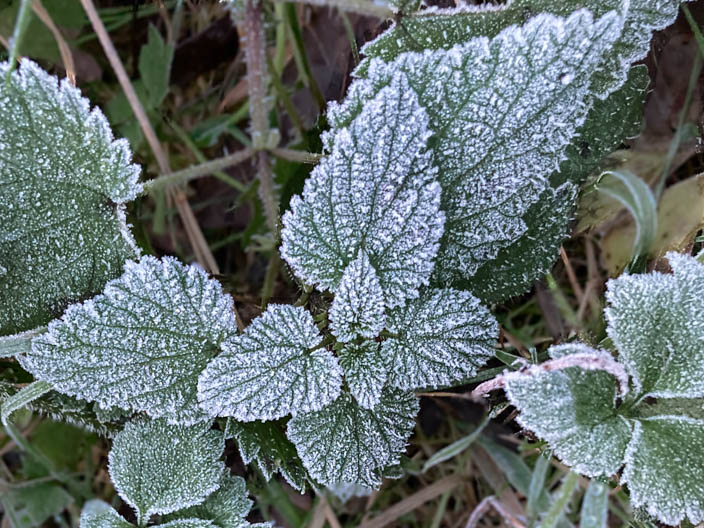 I find some frosted leaves . . .
to play around with on the computer