Thursday, 11th June 2020
Walk:
The Pepperpot, Cove Lane, Lancashire Coastal Way, Lindeth Tower, Jack Scout, Jenny Brown's Point, Heald Brow, Scout Wood, The Row
Start Point:
Eaves Wood car park
Grid Reference:
SD 471 759
Distance:
6 miles
Ascent:
502 feet
Time:
3.25 hours
Weather:
Windy and overcast with some sun
Comments:
A repeat of a previous walk, taken from the Cicerone Guide Walking in Lancashire. The Eaves Wood car park is owned by National Trust but there is no charge. The early section along the sand was 'messy' to walk on and the water could hardly be seen on the horizon. Probably better to stick to the higher route next time.
The Pepperpot . . .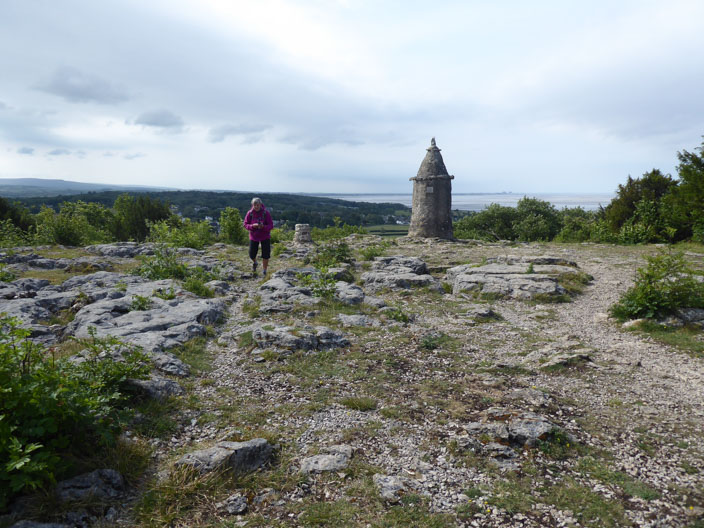 a memorial to Queen Victoria's golden jubilee in 1887.
An interesting tree as we descend to Cove . . .
where we make a slight detour . . .
to briefly explore the cave
Lindeth Tower where the writer Elizabeth Gaskell watched travellers crossing the sands from her sitting room at the top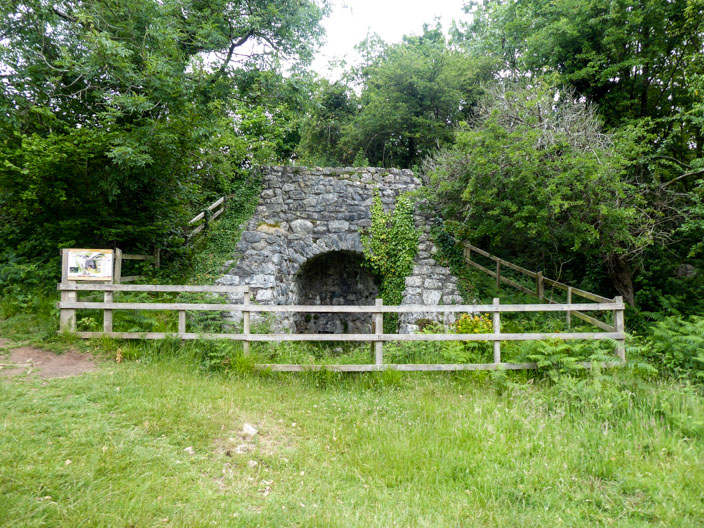 Limestone kiln on the path to Jack Scout
At Jenny Brown's Point a line of shingle clad boulders stretch for nearly a mile - an abandoned 19th century attempt to reclaim Silverdale Sands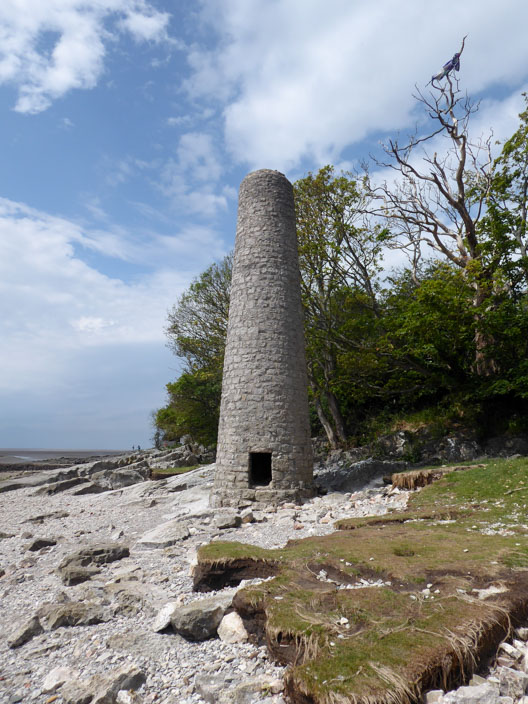 A restored tower, once a limekiln, marks the start of the sea-washed turf - very pleasant to walk on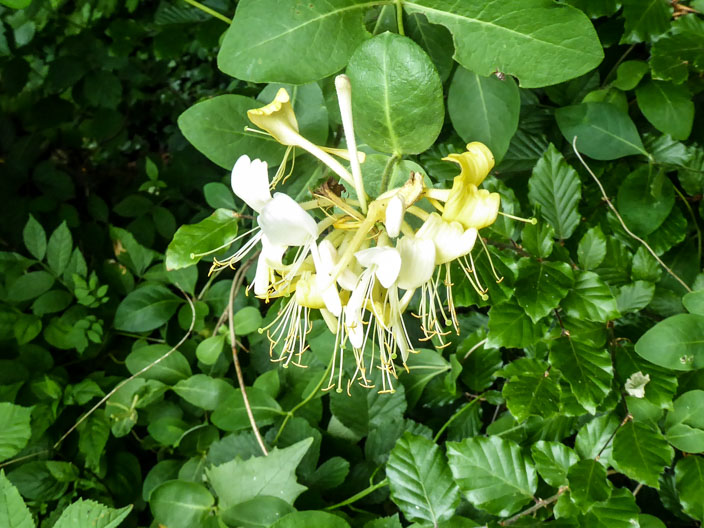 Honeysuckle seen as we choose the path below . . .
the limestone escarpment . . .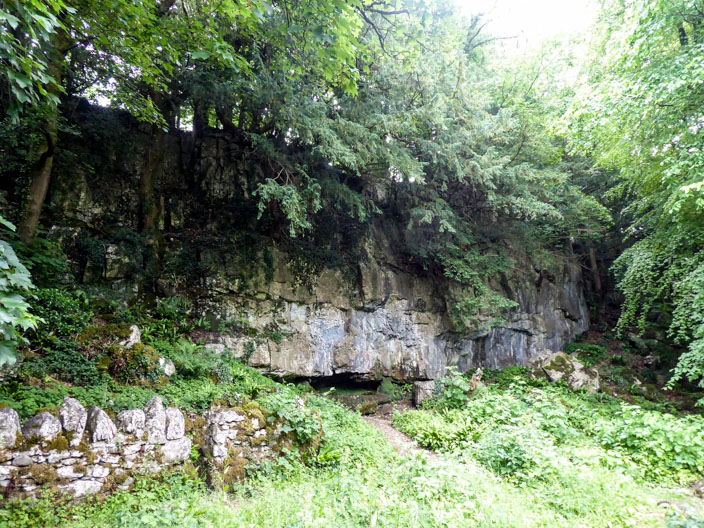 where water dripping from the roof of a small recess in the base of the cliff was collected in a small trough from which it flowed into . . .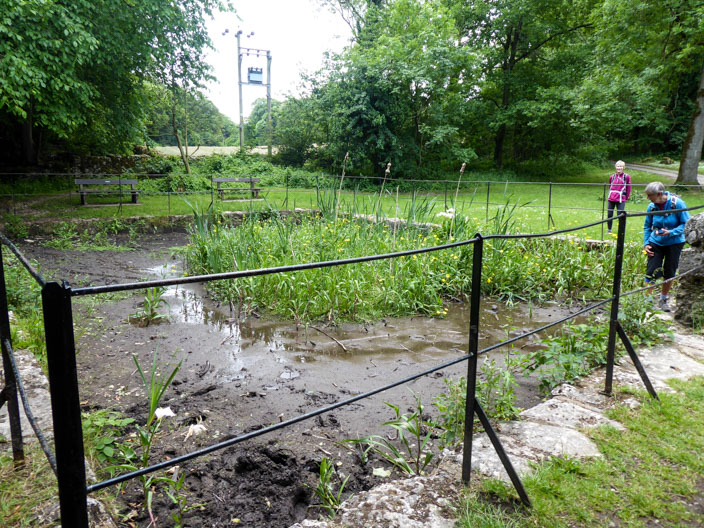 Woodwell, one of the nine wells around Silverdale and which was once the main source of water for the village and a drovers' watering spot.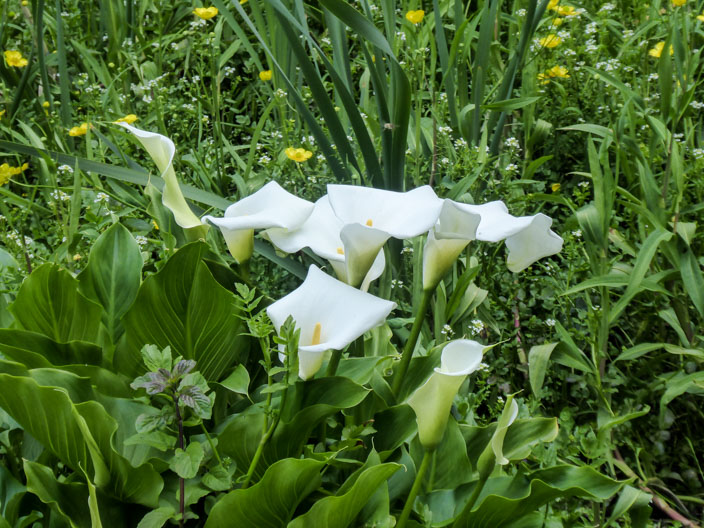 Wetland calla lillies . . .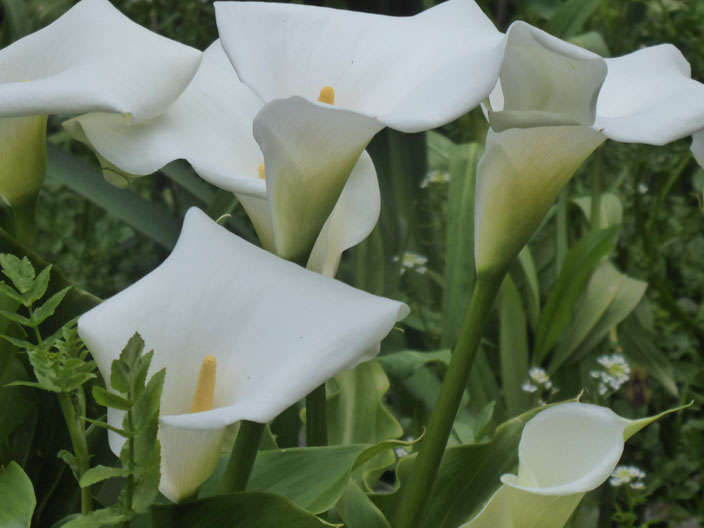 seen in the well