Friday, 6th November 2020
Walk:
Snow Hill Lane, Jubilee Cairn, Nicky Nook, Grize Dale, Nicky Nook, Snow Hill Lane
Start Point:
Road side near Wyresdale Park
Grid Reference:
SD 508 489
Distance:
4 miles
Ascent:
956 feet
Time:
1 hur, 45 minutes
Weather:
Sunny and mild
Comments:
Having just gone into second lock down the gates at Wyresdale Park were closed so we joined the many cars parked on the roadside. A short detour took us to the Jubilee cairn before continuing on to the trig point on Nicky Nook. Walking along Grize Dale we decided to explore a footpath that isn't marked on the map. This took us back up to Nicky Nook.
The cairn is a prominent landmark for cars passing on the M6 motorway and was erected in 1887 to mark Queen Victoria's Golden Jubilee. Since then plaques have been added and the cairn repaired and re-dedicated by the Rotary Club of Garstang and Over Wyre to commemorate Queen Elizabeth II's Silver, Golden and Diamond Jubilees.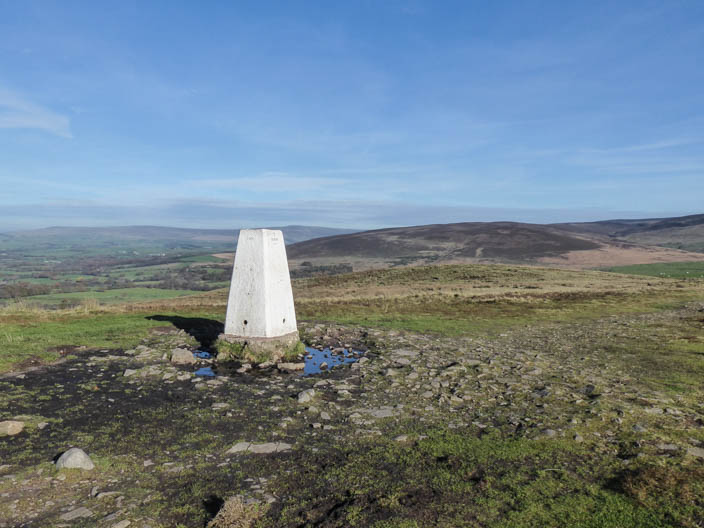 Nicky Nook trig point with Harrisend Fell behind
Autumn trees at the start of the Grize Dale footpath
One of two stone pillars on Nicky Nook . . .
and returning to the trig point
Zooming in shows the results of the recent wet weather