Wednesday, 9th September 2020
Start Point:
Downham Car Park
Grid Reference:
SD 784 440
Distance:
9 miles
Ascent:
1,633 feet
Time:
5 hours
Weather:
Overcast with sunny spells but a very cold wind on the summit ridge
Comments:
Good to get out on a 'proper' walk with Marie and Sheila. Most of the route has been done before but the last section was new and a really pleasant route.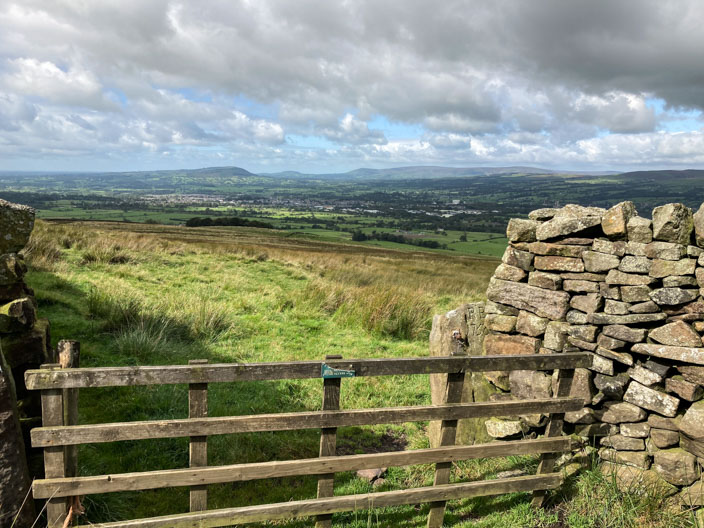 Longridge Fell on the left, Chipping Fell on the right with Beacon Fell in the middle
Trying out a selfie . . .
at the Scout Cairn
Pendle Hill summit - Big End