Sunday, 30th November 2014
Walk:
Nanny Lane, Wansfell (Baystones), Wansfell Pike, Stock Ghyll Force, Ambleside, Galava Roman Fort (ruins), Borrans Park, Waterhead Pier, Jenkin Crag, Robin Lane
Start Point:
Troutbeck, Church Bridge,
Grid Reference:
NY 412 027
Distance:
9.2 miles
Ascent:
2,450 feet
Time:
5.25 hours
Weather:
Sunny and mild with clear views
Comments:
The weather was very kind for this group walk. The views over the surrounding fells and in the distance were magnificent and for much of the time there was no need for a coat. A visit to the Roman Fort was enjoyed by all and lunch in Borrans Park gave us great views over Windermere.
Yoke, Ill Bell and Froswick from Nanny Lane
Rydal Water overlooked by the Langdale Pikes
Wansfell - another Wainwright for Robb
Cloud drifts over the Langdale Pikes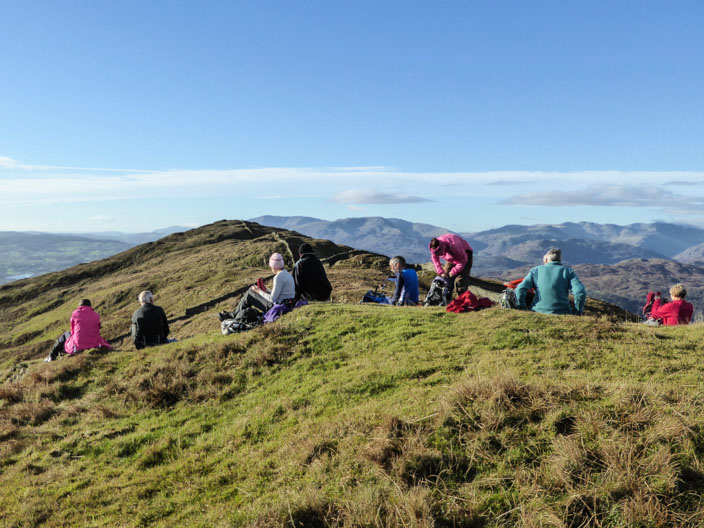 Looking towards Wansfell Pike from our coffee stop
Reaching Wansfell Pike . . .
we take in the surrounding views . . .
while the group explores the summit
Kirkstone Pass . . .
with Angletarn Pikes peeping through the gap
Testing the camera with a shot into the sun . . .
and posing for a summit shot
Beginning the descent . . .
with time to take in the view to the Langdale Pikes . . .
and a closer look at Harrison Stickle, Pike o'Stickle and Loft Crag
Catch-up stop as we near the bottom of the descent
Stock Ghyll Force
The Galava Roman Fort ruins . . .
have signs with . . .
lots of information
Stopping for lunch . . .
in Borrans Park . . .
as a robin watches for crumbs . . .
but decides to take off elsewhere
Anyone for a sail?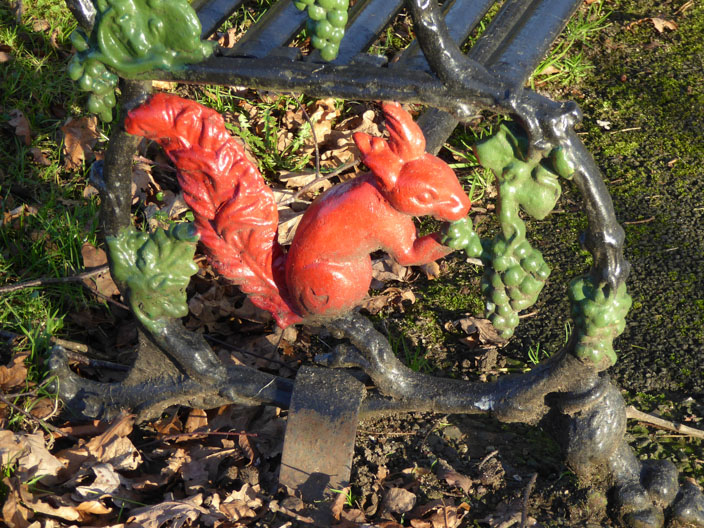 Red squirrels in Borrans Park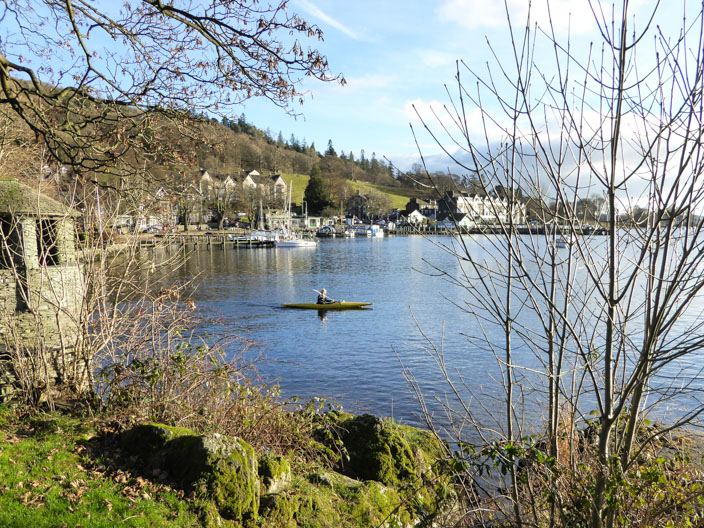 Time for a paddle . . .
or follow the leader
Jenkin Crag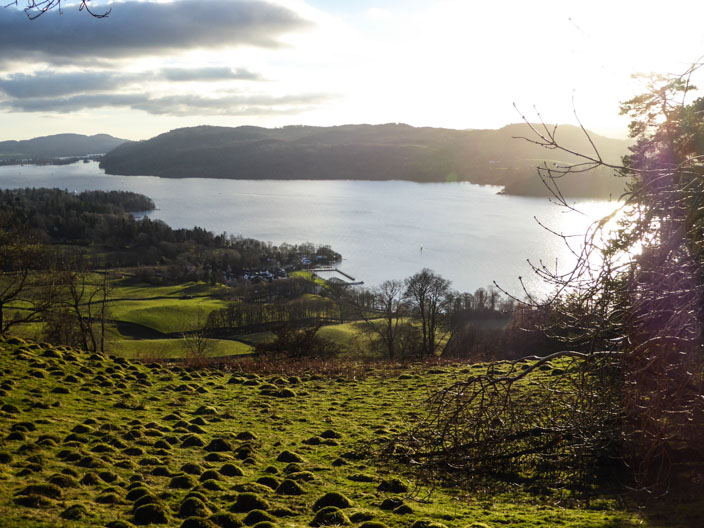 Great views of Windermere . . .
as we walk along Robin Lane . . .
Windermere and Gummers How . . .
from the cairn marked as Pillar . . .
just off Robin Lane
Yoke, Ill Bell and Froswick, the ridge seen at the beginning of the walk