Tuesday, 14th June 2022
Walk:
The Shireburn, Ribble Way, Stonyhurst College
Start Point:
Hurst Green Village Hall car park
Grid Reference:
SD 684 382
Distance:
5,7 miles
Ascent:
349 ft
Time:
2 hours
Weather:
Sunny and quite warm
Comments:
For the first section of the Ribble Way the footpath has been fenced off and articifial grass has been laid. Luna must have been hot as a couple of times she ignored my commands and went for a quick swim. Normally this wouldn't have been a problem but she chose places where there were wide sections of undergrowth between the path and the river.
The Ribble Way has now been fenced off . . .
and artificial grass laid
Looks like they ran out of artificial grass here . . .
but found some more further on
Crossing the line!
Eventually the fencing and artificial grass disappear
You have to look closely to see the arrow hidden in the grass . . .
directing the route towards the river. Where there used to be a stile and steps there is now a wide gap!
The water looks lower than when I was last here, at Jumbles Rocks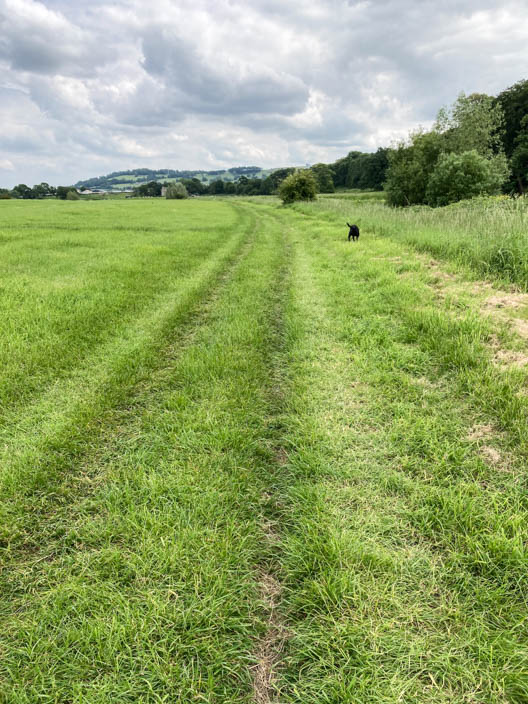 A much pleasanter path leads on . . .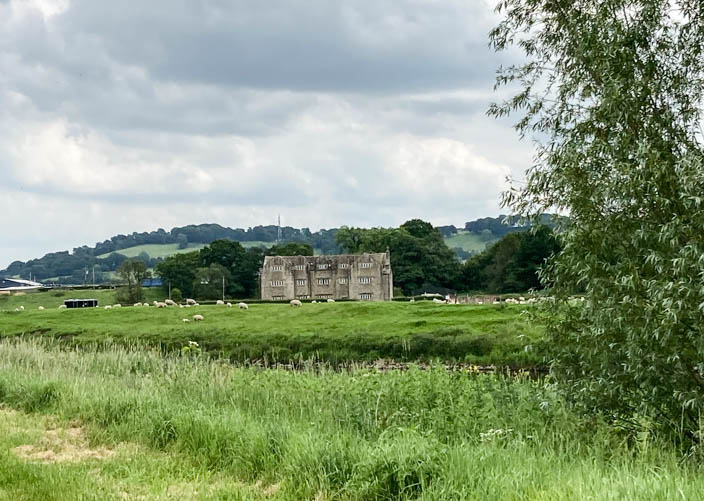 past Hacking Hall at the other side of the river
A bird waits for its photo to be taken, but I couldn't identify it
The confluence of the Hodder and the Ribble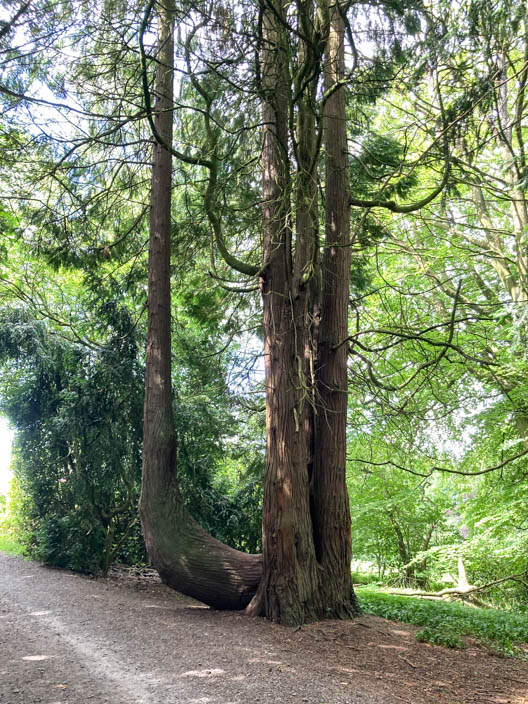 An unusual tree . . .
requires closer inspection . . .
on both sides
St Peters Church, a Chapel for Stonyhurst College and Parish Church for Hurst Green