Sunday, 4th September 2022
Walk:
Whalley Spring Wood, Whalley, Whalley Nab, River Calder, Read Park, Read Heights, Hillside Farm, Wiswell Wireless Station, Deer Park Wood
Start Point:
Whalley Spring Wood
Grid Reference:
SD 740 360
Distance:
10.4 miles
Ascent:
1,667 feet
Time:
5 hours
Weather:
Mainly overcast with some sunny spells
Comments:
Planned as a group walk for the Ramblers I was joined by three members, two of which walk with me regularly.
View from Spring Wood
From Whalley Bridge . . .
the weir can only just be seen
An amusing gallery . . .
on Whins Lane above Read
A new gate replaces . . .
the unusual one seen in June
Shady Walks, very pleasant deciduous woodland
Pigmy goats
Written in stone
Quarry beside the disused Wiswell Wireless Station . . .
where a lone tree . . .
hangs onto the rock face
Whalley Nab in the background . . .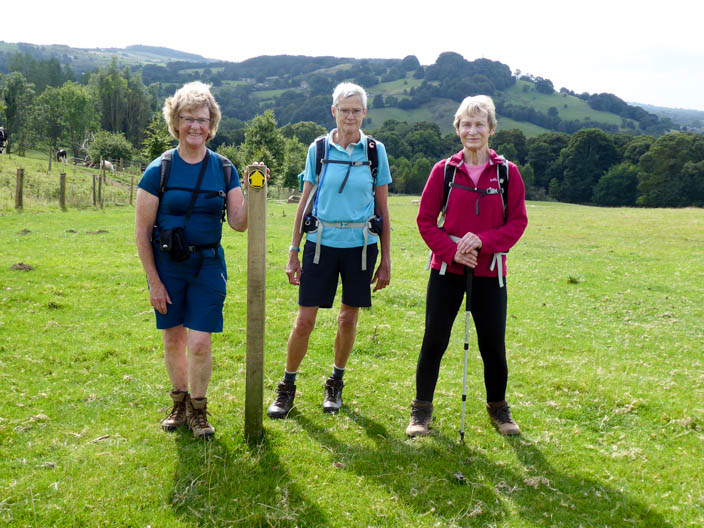 as we approach the end of the walk